Gorilla Shot and Killed in Cincinatti!
On May 28, 2016, a three-year-old boy climbed into a gorilla enclosure at the Cincinnati Zoo and Botanical Garden and was grabbed and dragged by Harambe, a 17-year-old Western lowland gorilla. Fearing for the boy's life, a zoo worker shot and killed Harambe. The incident was recorded on video and received broad international coverage and commentary, including controversy over the choice to kill Harambe. A number of primatologists and conservationists wrote later that the zoo had no other choice under the circumstances, and that it highlighted the danger of zoo animals in close proximity to humans and the need for better standards of care.
Here's an image of Harambe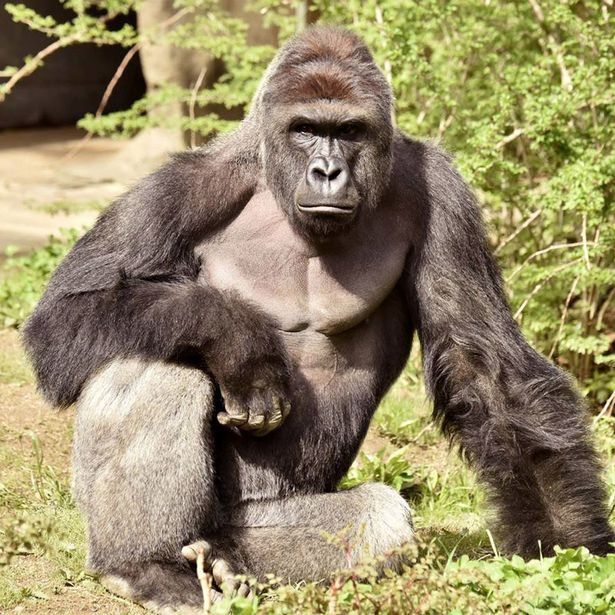 Facts about Harambe:
Harambe was born at the Gladys Porter Zoo in Brownsville, Texas on May 27, 1999.
He was named by Dan Van Coppenolle after the 1988 Shanachie song "Harambe (Working Together for Freedom)" by Rita Marley.
He weighed about 400 pounds.
He died the day after his seventeenth birthday.
"Harambe", a 2016 song by Young Thug from his mixtape Jeffery.
Harambe, a fictional East African village in Disney's Animal Kingdom.
Other Interesting Facts:
Western lowland gorilla (Gorilla gorilla gorilla)
Male
Born: May 27, 1999. Gladys Porter Zoo, Brownsville, Texas, United States
Died: May 28, 2016 (aged 17).Cincinnati Zoo and Botanical Garden, Cincinnati, Ohio, United States
Residence: Gladys Porter Zoo (1999–2014)Cincinnati Zoo and Botanical Garden (2014–16)